The Sensational, Tony Award-Winning Musical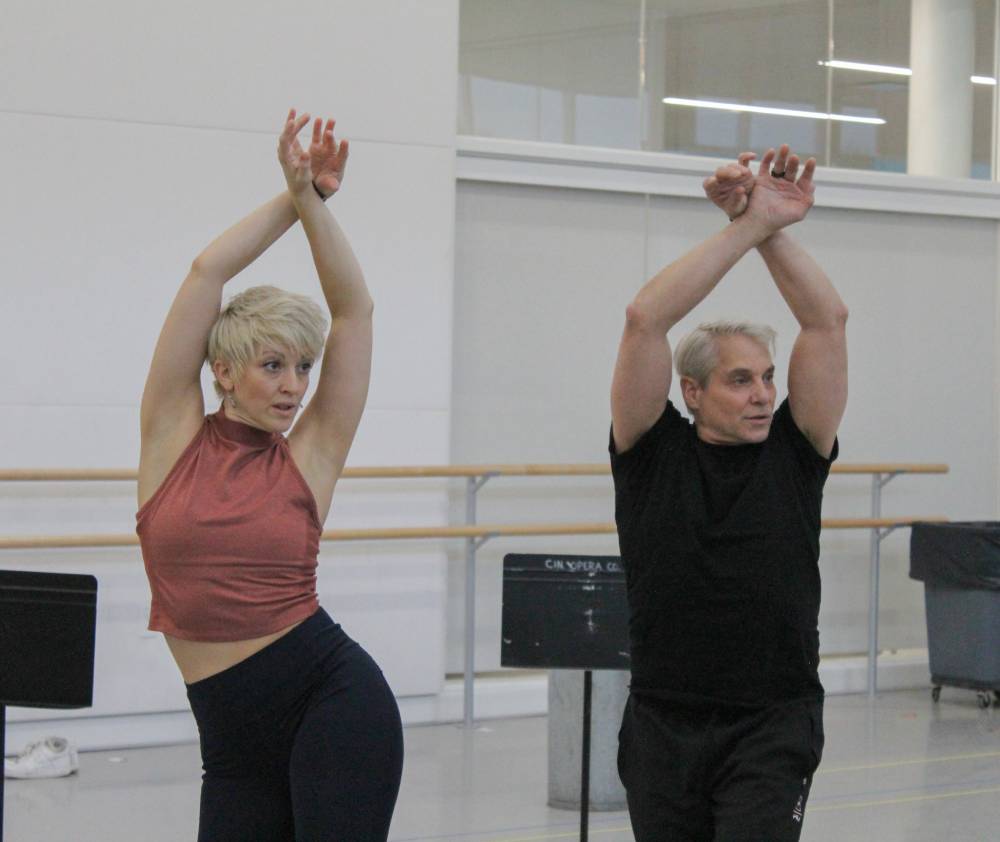 There's no better moment for the Playhouse to produce one of the most
entertaining and beloved musicals in theatrical history. A Chorus Line, presented
by The Singular Sensations, positively bursts with artistic energy as a love letter
to theatre itself. As the first show staged in Moe and Jack's Place – The Rouse
Theatre, this Tony Award- and Pulitzer Prize-winning show ushers our community
into a new theatrical era.
---
In
A Chorus Line
, we meet 17 dancers who are competing for a role in a new
Broadway musical. They must perfect vigorous dance combinations and share
personal stories about their lives in the hopes of being cast. Through heartfelt
monologues and musical numbers, they reveal their own remarkable journeys
to the stage. This dazzling production coincides with the grand opening of the
Mainstage Theatre Complex — a state-of-the-art facility that enhances our
artistic capabilities and brings us further into the 21st century of theatre.
The Playhouse's brand new production of A Chorus Line is directed by Osborn Family Producing Artistic Director Blake Robison and features new choreography by Alex Sanchez. Sanchez, who recently co-choreographed Paradise Square on
Broadway, is the winner of the SDC Joe A. Calloway Award for best choreography and was recently recognized as one of Dance Magazine's "25 to watch." The production features a cast of young New York City dancers led by Shiloh Goodin
(who recently performed in Paradise Square) as Cassie and Cincinnati's own Drew Lachey (from the band 98 Degrees) as Zach. Set Designer Tim Mackabee, who designed The Elephant Man on Broadway, has envisioned a stage that transforms from a rehearsal/audition studio into a more traditional theatre stage as the story unfolds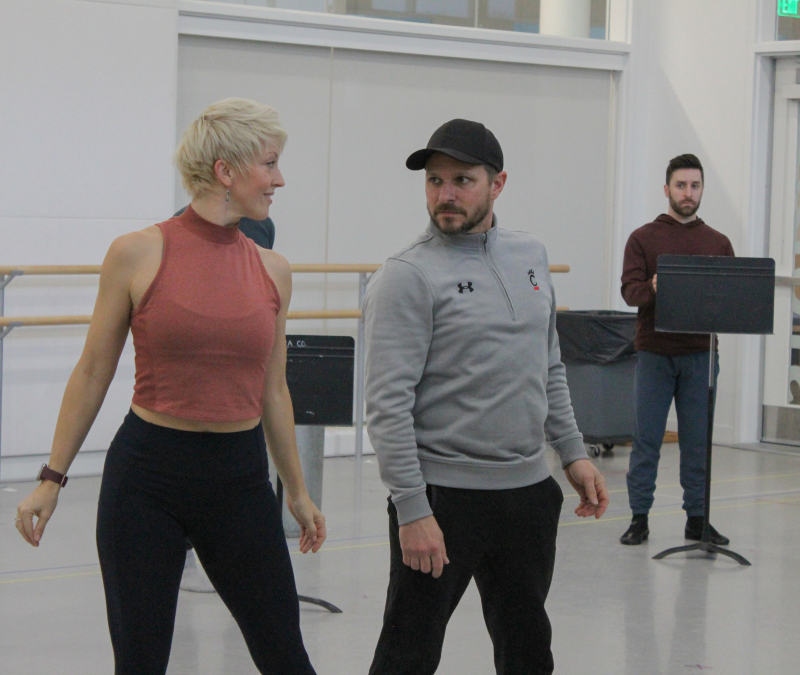 Drew Lachey (Zach) and Shiloh Goodin (Cassie) in rehearsal for A Chorus Line

In addition to this exciting moment for Playhouse audiences and artists alike, Robison says the show has unique contemporary relevance for today's performers. "It's a musical about theatre and the artists who make it. It's also of the moment. We're emerging from a pandemic in which there was literally no work for actors for nearly two years. When they sing, 'God, I hope I get it…I really need this job,' that sentiment is raw and real."
A Chorus Line premiered off-Broadway in 1975 and quickly moved to Broadway. It found immediate success, touching the hearts of audiences and wowing critics throughout the industry. The story was conceived by the late Michael Bennett, a visionary choreographer, director and musical theatre legend. He started by recording interviews with dancers who were working in New York City in the 1970s. He then worked with Marvin Hamlisch, James Kirkwood, Nicolas Dante and Edward Kleban to embody their stories through monologues, music, lyrics and choreography. Until its premiere, few musicals (if not any musical) had so intimately captured the relentless passion required of theatrical performers.
Though the musical was contemporary to the 1970s, it still authentically reflects a love for the art form that feels timeless — it's part of what makes A Chorus Line so beloved, no matter the generation of the audience. Robison aims to find that same cadence through his directorial approach.
"We haven't changed a single word or lyric in this production,"
Robison explains. "But I think that audiences will see the characters
responding to the situation in a more contemporary way. Auditions
don't happen the way they did in 1975 anymore. And so we set our
production in an audition studio, not on a mythic empty stage. Today's
dancers are much more athletic. You'll see that in Alex Sanchez's
superb new choreography. And I hope you'll get a sense that our
dancers endure this unusually grueling audition process with more personal agency." Indeed, Sanchez says his vision pays homage to the musical's iconic steps while also embodying more modern sensibilities."

Jonathan Duvelson (Richie), Alex Sanchez (Choreographer) and the cast of A Chorus Line
Says Sanchez, "When I was talking to Blake about the show, he expressed wanting to do a new take on A Chorus Line and how it could be accomplished choreographically. At the time, I had just worked on creating new choreography for a production of West Side Story in Chicago. The way that I approached both iconic works is by diving into the narrative, intention and event of the moment. Capturing the spirit and being true to the story is what will make the creation of new movement feel like it's part of the original story."
A Chorus Line takes the stage in a thrilling moment for Playhouse audiences, whether you're a dancer, performer or someone who's ever chased a dream. Come watch an ensemble of 17 dancers give everything they've got in the all-new Rouse Theatre!
Photo at the top of the article features Shiloh Goodin

(Cassie) and Alex Sanchez (Choreographer) in rehearsal for A Chorus Line