A Thrill Ride of Spooky Surprises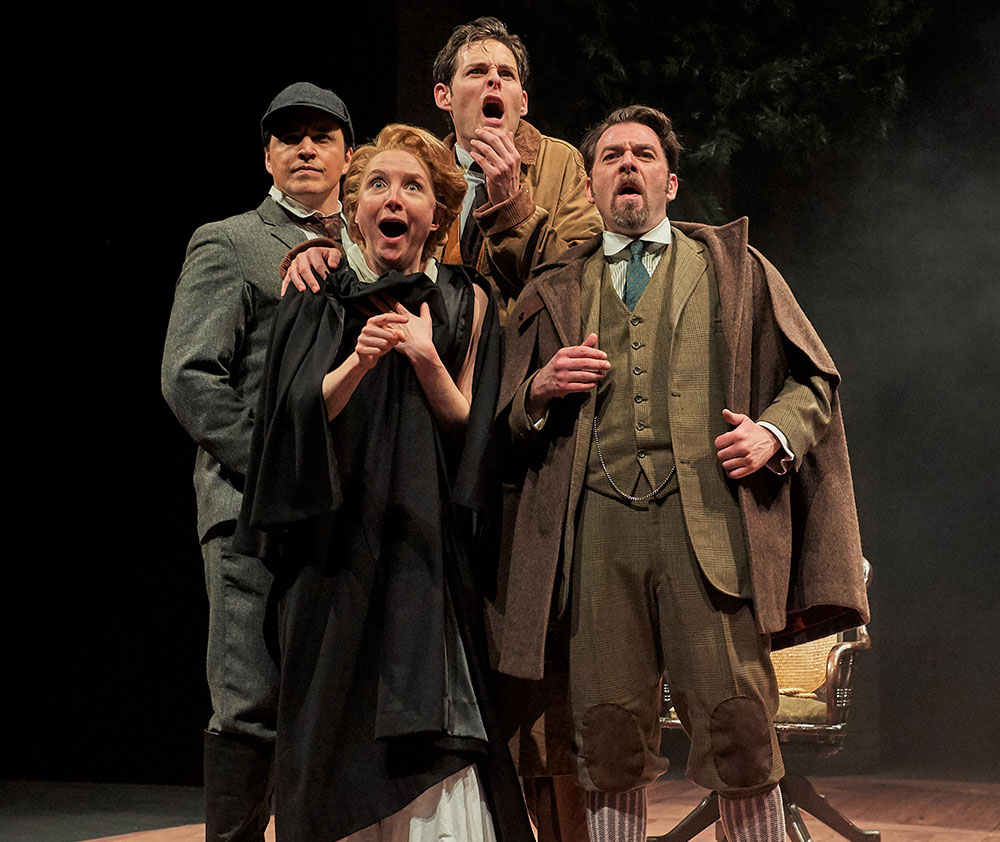 Brendon Fox, director of Ken Ludwig's
Baskerville: A Sherlock Holmes Mystery
, discusses how he's revived a literary favorite while leaving exciting surprises along the way.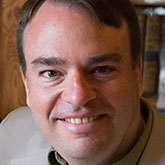 In a time when we can experience Sherlock Holmes in its classic text and in contemporary programs, how did you approach bringing theatricality to the forefront of the production?
It started early last year with my fantastic design team. We wanted to balance the mystery and the comedy in the piece. Part of embracing the theatricality was finding ways for some of the set changes and transitions to be done in front of the audience, so they can see how the actors—along with the imagination of the audience—could transform one set piece into a different location entirely. We also found moments to have the actors change costume and character right in front of the audience, which again is not hiding the transformative power of the play—the play is on some level a valentine to the theatre and make-believe.
There is a wealth of resources by which to research the world of Holmes. Were there any particular versions of the characters or story that were most influential during your preparation for directing?
You're right—it's a cornucopia of resources. I pulled from many different versions and sources. I began with the original story, as well as reading many other Holmes adventures. One of the reasons for that is that Ken Ludwig cleverly sprinkles references to other Sherlock Holmes mysteries throughout the show, so I wanted to be sure I caught all of them before going into rehearsal. The youthfulness of the characters in the recent BBC
Sherlock
was inspiring to me in casting the show—I was drawn to the idea of having Holmes and Watson younger than some versions produced in the past. I have a fondness for Jeremy Brett's take on the iconic character—something enigmatic and a little testy was intriguing to me. But I also was heavily influenced early on by the Mel Brooks classic
Young Frankenstein
and the recent series
Penny Dreadful
. The former captured the kind of humor we were looking for in our production, and the latter gripped me with its suspense and beautiful production design.
The challenge (and perhaps benefit) of directing well-known literary characters lies in the audience's familiarity with the world. What sorts of nuances did you bring to this production, specifically while directing the actors?
That is both an opportunity and a challenge. Rafael and Jacob (who play Sherlock and Watson, respectively) talked with me quite a bit about how we could approach the characters with respect while finding our own unique approach to them. I love that Ludwig theatricalizes Watson-as-narrator, so we not only hear from him directly at times, but I also wanted everything and everyone to be approached in some way from his point-of-view. The cast and I had a lot of fun in rehearsals determining how Watson's "take" on events influenced how they played the characters around him. The three "chameleons" (as I call them) who play everyone in London and Baskerville that our heroes meet pulled from a variety of cultural influences, from Greta Garbo and
Rocky Horror
's Riff Raff, to rowdy Texans seen in movies and
Oliver Twist
's ragamuffins.
Holmes has been enjoyed for decades by audiences of all ages. What can the audience expect to experience for this production?
They can expect an adventure! At times full of humor, at other times a diabolic mystery with a cunning villain. We encourage the audience to follow the breadcrumbs of clues scattered through the show leading to the climax, and to have fun on Ludwig's—and Conan Doyle's—wild ride.
Rafael Untalan, Nisi Sturgis, Evan Alexander Smith, and Jacob James in Ken Ludwig's Baskerville: A Sherlock Holmes Mystery. Photo by Roger Mastroianni.