Seymour Role Is a Dream Come True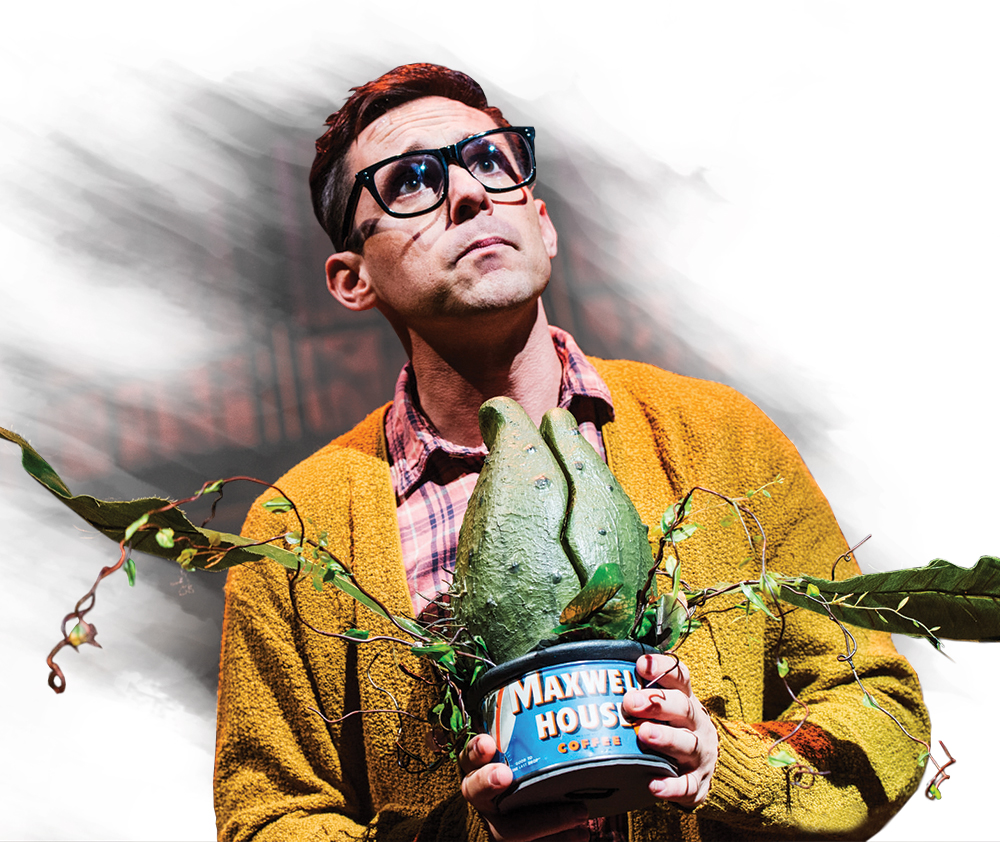 Cincinnati native Nick Cearley, who portrays a hapless Skid Row flower shop employee in the new Playhouse production of
Little Shop of Horrors
, shares his insights into playing the nerdy Seymour, pawn of the ravenous and mysterious Audrey II plant. The show is a co-production with Portland (Oregon) Center Stage, where it ran in September and October.
What do you find most fun and most challenging in playing Seymour?
Getting to play a childhood dream role is like working inside an actual dream. I literally would have dreams about playing this role, and now I feel like it's just exceeding any expectations I ever had. The most challenging aspect of the role is that it's so iconic and known that you want to put your own take on it while not falling into the trap of emulating or copying any way you've seen it played before and remaining truthful to the intention of the piece.
In what ways, if any, do you relate to Seymour?
I am a nerd! I have always felt like my hobbies were odd, specific and unique, like Seymour's obsession with strange plants.
What is it like to work with a "man-eating" plant?
It fulfills that dream I always had of working with the Muppets. I always wanted to be a guest host on the original
Muppet Show
. When I do this show, especially the "Feed Me (Git It)" scene, hearing the audience respond to the first time Audrey II speaks is such a thrill. They either know the story and get excited to know it's coming, or they don't know the story and that moment takes them off guard. Regardless, the first time the plant speaks and getting to be on stage during that moment is such a rush. Also, by the end of the show I feel like this plant, which was created specifically for this production, is of such massive proportions. I love to joke that it's like
Little Shop of Jurassic Park
.
How did the show round into form during the Portland production?
Bill Fennelly, our director, has stated since the audition process and well into rehearsals that he had no intentions of reinventing the wheel with this
Little Shop
. A lot of times, people love to put another concept on top of
Little Shop
to give it their own unique spin. For him and to me, the piece is already written with a high concept, so another concept on top of a concept is sort of overkill. He simply wanted it to be the best version of the show possible while remaining completely faithful and true to what the authors of the musical had originally intended with heart, sincerity and truth.
The campy tone will come through in the writing, and we don't need to "play" that card very hard in our acting. And I really take that close to heart when playing this show because I think it would cheapen the experience for the audience to "wink and nod" at them to remind them of what's funny and what isn't. It also presents a fun challenge when you think about the absurd circumstances of the show's plot, but that's what makes it more fun to fully commit to the life-and-death matters at hand in the show.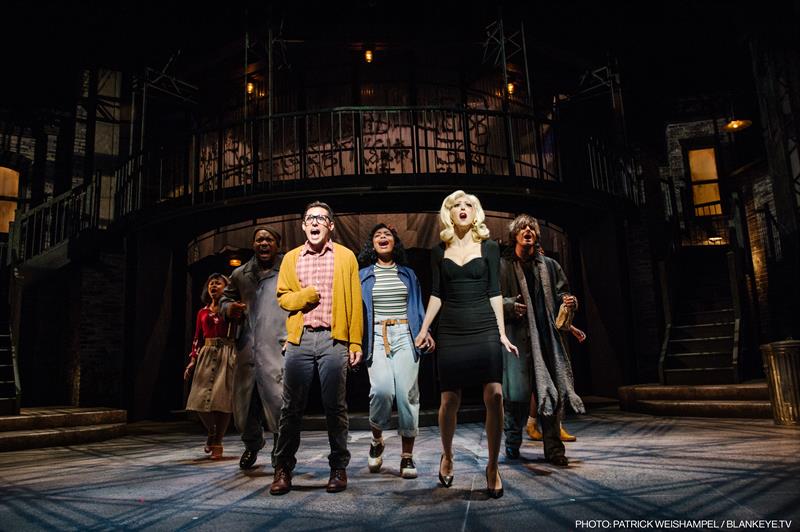 What is your favorite song in the show, and why?
I have so many. Some hit me because they're my childhood dream coming through like "Oh, my god, I get to sing this part like I did in my bedroom when I was 9 years old!" Specifically, I think any moment I get to share with Gina Milo as Audrey is a breath of fresh air and high dose of sincere humor. This show is fast-paced, and I leave the stage for about 90 seconds total. So whenever we're onstage together, our scenes feel refreshing and funny.
The amount of heart Gina wears on her sleeve is not something you're always lucky enough to play opposite when you're put together with someone in a musical. And this just feels so right and perfect.
So I think my favorite part of the show isn't necessarily a song but the scene where Audrey advises Seymour that he should go shopping for new clothes and they talk about their outsider pasts. It's one of the first moments they have alone on stage, and I genuinely fall in love with her quirkiness every time in a new way at every show.
Pictured Above: Nick Cearley in Little Shop of Horrors; the cast of Little Shop of Horrors. Photos by Patrick Weishampel /blankeye.tv.