5 Questions with Stori Ayers
Stori Ayers is an actress with a passion for work that challenges social norms and ignites within her generation a spirit of activism. Meet Stori, and find out why she's excited to make her Cincinnati Playhouse in the Park debut as Rena in August Wilson's Jitney.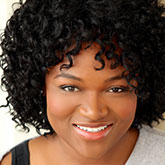 Originally from Washington, D.C., Stori's New York credits include
Blood at the Root
(The National Black Theatre),
Great Kills
(Premiere Stages) and
How I Learned What I Learned
(Signature Theatre, assistant director). She has an MFA from Penn State University and gives all the glory to God for blessing her with the opportunities to pursue her dreams.
How long have you been acting, and what's your favorite part of the job?
I first started acting in college. Originally, I was a communications major aiming to study broadcast journalism. I wanted to be a meteorologist. But my best friend in college looked at me at the end of my first year and said, "You should audition for a play." It was all uphill after that! 10 years later, and I'm still acting. My favorite part about being an actress is the rehearsal process. During the rehearsal is where my humanity and understanding of others deepens, and within that I find newer and richer sides of myself. I come out of every rehearsal process having stripped away another layer of socialization and a step closer to unlocking who I really am at my core. That's why I act. Because it makes me a fuller and truer human being.
What is your all-time favorite role you've performed, and why?
My favorite role was Aunt Elegua in Terell Alvin McCraney's
In the Red and Brown Water
. Aunt Elegua embodied every black woman that had a hand in raising me. It was with this role that I was able to say thank you to all the beautiful black women who have loved me over the years.
What role have you been dying to play, and why?
I have been dying to be in
For Colored Girls
since the beginning of my career. This play was my introduction to black theatre, and it showed me, for the first time in my life, representations of myself, my story, my people, my heritage and my journey onstage. I could relate to all of the women and would love nothing more than to play Lady in Red or Lady in Green.
What is your experience with August Wilson's plays? What do you like most about performing his work?
This is my first time performing in an August Wilson play, and I am truly honored. However, this is not my first August Wilson production. In 2013, I assistant directed the off-Broadway world premiere of August Wilson's one-man show,
How I Learned What I Learned
, staring Ruben Santiago-Hudson at Signature Theatre in New York City. What I love the most about performing his work is the realness of his characters and their stories. His plays give me a chance as an actress to represent my people in their full humanity.
What has been the most interesting part of working on this production of Jitney with director Timothy Douglas so far?
Working with Timothy is always a blessing. He creates a safe environment that allows you as an artist to elevate to the next level. Timothy knows how to collaborate with actors in a way that honors your instincts and digs deeper than the surface. The team he has assembled for this production works so well together to tell this story.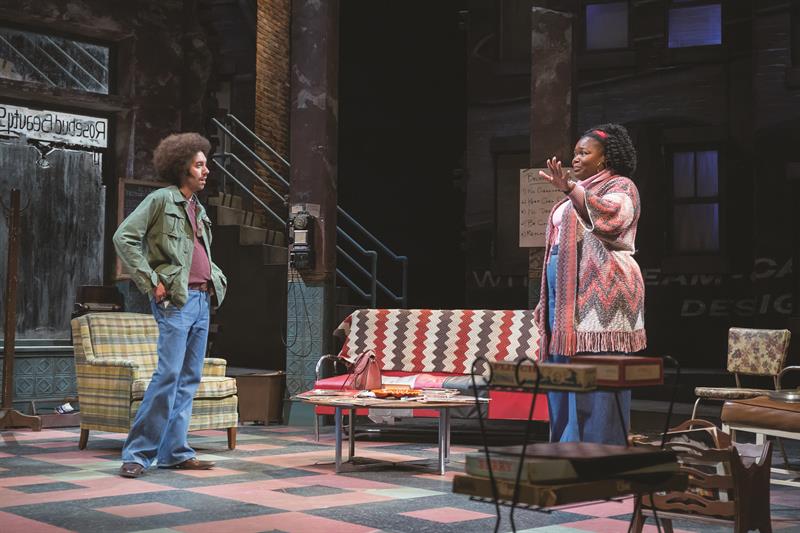 To learn more about the Playhouse production of August Wilson's
Jitney
, visit the
production detail page
.
Photos of Stori Ayers and Michael Kevin Darnall in August Wilson's Jitney by Mikki Schaffner.