Composing A PRAYER FOR OWEN MEANY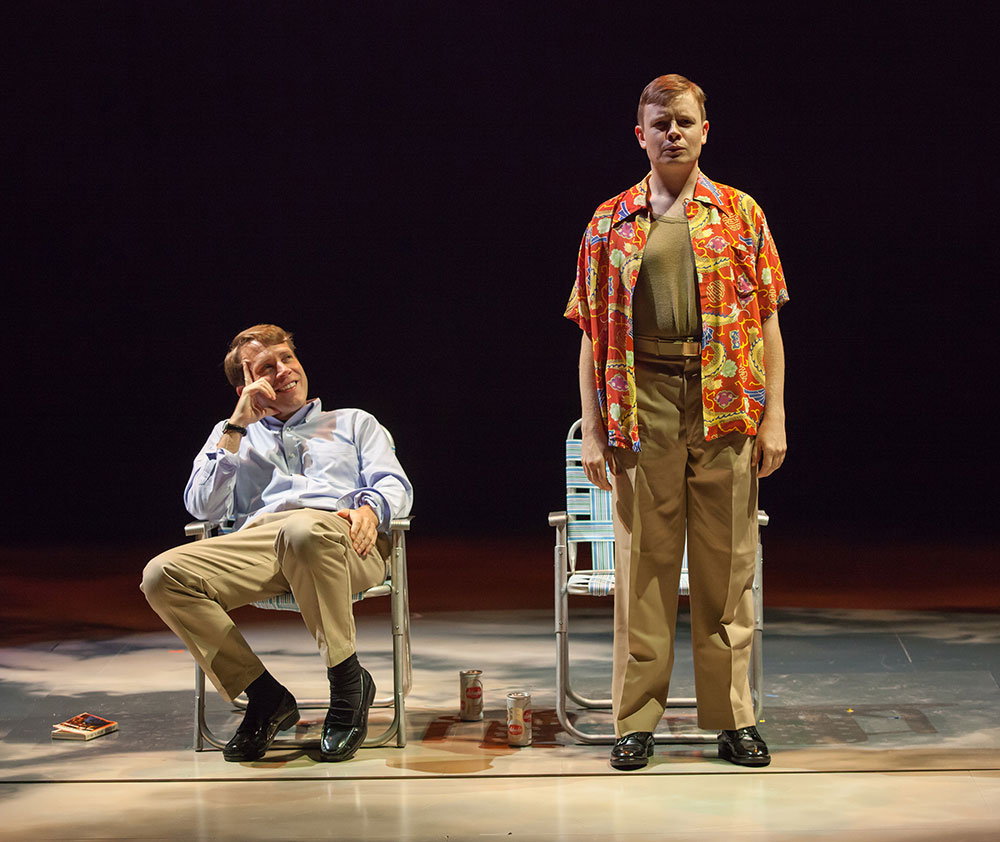 Sound designer Matthew M. Nielson returns to the Playhouse this fall to compose music and design soundscapes for the 2016-17 season opener
A Prayer for Owen Meany
. Nielson first encountered John Irving's classic story as part of the design team for Artistic Director Blake Robison's acclaimed Round House Theatre production in 2006. Before tech rehearsals began for the Cincinnati production, Nielson took some time to discuss his design process and what it's like to return to this show a decade later.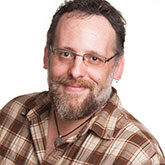 Nielson made his Playhouse debut in 2012 with
The Three Musketeers
, and he has since returned to design sound for
Abigail/1702, The Book Club Play, Clybourne Park, 4000 Miles, Sherlock Holmes and the Adventure of the Suicide Club, Peter and the Starcatcher, Buzzer, Sex with Strangers, Mad River Rising
and
Mothers and Sons
. He has worked off-Broadway at The Public Theater's New York Shakespeare Festival and at regional theatres across the country. His film and television credits include
Death in Time, Elbow Grease, Blue, Epix Drive-In, From Hell to Here, The Good Ways of Things
and
The Long Road
. Nielson is a founding member of the audio theatre company The Audible Group and creator of the series
Troublesome Gap
. He is currently running Sound Lab Studios, a recording studio and production house.
When did you first encounter the story of A Prayer for Owen Meany?
I'd never heard of
Owen Meany
before I saw the script for the Round House Theatre production 10 years ago. It was fairly early in my sound design career, and I remember feeling like a wide-eyed kid reading the script over and over again and being blown away by the endless sound cue and soundscape possibilities in it. Then I read the book and had the rare experience of being so swept up in a story and its characters that I didn't once think about how it might look or sound on stage or on screen.
How does it feel to return to the show after 10 years?
I have so many feelings about coming back to it 10 years later. Giddy at the thought of being able to return to this production which, even after a decade, is still one of my all-time favorites. A little nervous about being able to do the script justice for a second time (I won my first Helen Hayes Award because of the 2006 Round House Theatre production of
Owen Meany
). So happy to be working with some of the same team with whom I did the show last time. Excited to find new things in the storytelling and very interested to look at my work from 10 years ago to see what still holds up and what I've learned to do better in that time.
What, for you, are the similarities between the two productions? The differences?
It's been a fascinating process so far. Usually when I revisit a show I've done before, it's an entirely new production — new theatre, new director, new actors, different concept, etc. — so I treat it as if I've not done it before, but I'll have a little extra familiarity with the script itself. With
A Prayer for Owen Meany
, I get to tell the same story I told last time, but with a few new players, a new space and 10 years of experience.

What is your composition process like?
This show contains both original music and a TON of tonal ambiences and soundscapes that I'm creating. On productions like this one, the line between writing music and creating tonal soundscapes is quite blurry. Often I'll start by creating some ambiences and soundscapes and use those as a starting point for the instrumentation and color of the music. I'm still figuring out the music for this production, but last time I did it I took a very minimalistic approach. The sound design elements of the show are at times very dense, so I scaled back on the original music elements and wrote some very simple melodies and instrumentation. I'm keeping some of the design elements as they are but updating many others.
What inspiration did you draw on for this production?
At the beginning my inspiration for this show came entirely from the book and stage versions of the story. They are so rich and well-written that it was easy for me to dive right in and start imagining the sound and music for it. Then, as we started to pull all of the elements together during tech, I found some powerful inspiration from my co-designers and the cast onstage. It's one of those perfect combinations of story, direction, creators and collaborators that makes you stop and say, "Oh right. THIS is why I do theatre."
To hear samples of Nielson's work, visit
www.CuriousMusic.com
. To learn more about the Playhouse production of
A Prayer for Owen Meany
, visit the
production detail page
.
Pictured: Jeremy Webb and Sean Mellott in A Prayer for Owen Meany. Photo by Mikki Schaffner.