5 Questions with Lawrence Redmond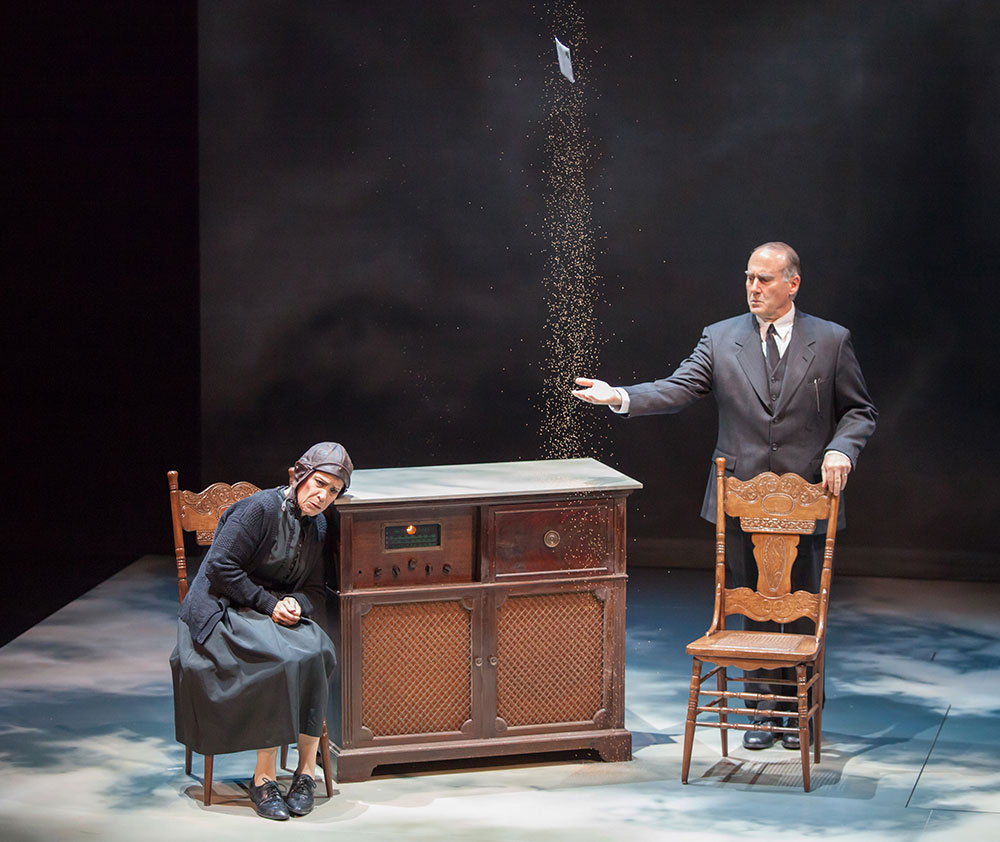 Ten years ago, actor Lawrence Redmond was part of director Blake Robison's original Round House Theatre production of
A Prayer for Owen Meany
. This season he makes his Playhouse debut returning to the show as Mr. Meany in John Irving's classic story. Meet Lawrence and learn why he became an actor, what he loves about performing and what he's enjoying most about
A Prayer for Owen Meany
.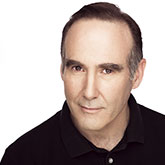 Lawrence's credits include Senator Richard Russell in All the Way, Oliver Hix in
The Music Man
, Harari in
Ruined
, Joe Hardy in
Damn Yankees
, Carpenter 2 in
Passion Play: A Cycle in Three Parts
, Luther Billis in
South Pacific
, Clitandre in
The Misanthrope
, Benny Southstreet in
Guys and Dolls
and Gooper Pollitt in
Cat on a Hot Tin Roof
at Arena Stage, where he is a member of Actors Arena. Other credits include productions at Round House Theatre, the Shakespeare Theatre Company, Signature Theatre and Studio Theatre. A nine-time nominee and two-time recipient of the Helen Hayes Award, his upcoming projects include
Titanic
at Signature Theatre and
Intelligence
at Arena Stage.
How long have you been acting, and where did you receive your training?
I first got paid as an actor 40 years ago doing children's theatre at Wolf Trap National Park for the Performing Arts, which is in the extended suburbs of Washington, D.C. As to training, mine has been unusual to say the least. I was not interested in acting when I went to college. It's a long, complicated story, but my focus was to be a director and a designer. I was focused on all the elements and how they worked together. It wasn't until I returned to Washington after a not-very-successful time in New York City that I decided to concentrate on acting, and from then into my late 20s I took serious conservatory training at the Studio Theatre Acting Conservatory. I did it while still acting and getting my Actors' Equity card, and I took my sweet time with it. As I moved through one concentration, I would take the time to solidify what I had learned in the class with my work onstage before taking another class. And I wouldn't have been ready for it one day earlier.
When did you know you wanted to be an actor, and what's your favorite part of the job?
When I was getting ready to go to high school, I was taken to a production that the school was doing. I stood on a chair in the back row, and I was intoxicated at age 13. I pointed to the stage and said to myself: "That's what I want to do!"
My favorite part of the job? In some ways, it is the acceptance that it's one of the most conservative of art forms. Change doesn't move at light speed in the theatre. And the reason being that theatre is about humans telling stories about other humans. And let's face it, we have different toys to do so, but the bottom line is that there is not much different about the way humans interact today than the way they interacted two-and-a-half thousand years ago when the Athenians went to drama festivals, Ghanaian elders would enact drummer-focused dance dramas or when, along the empires of the Ganges River, early Indian theatres told stories of gods and men and women to audiences divided by caste.
Most of the time I get cast as, shall we say, not the nicest people. My responsibility is to create a character who is a fully fleshed human being. Sure, they are the antagonists of the story, but if we don't understand who they are, it makes despising them easy ... they're paper cutouts and not real. If I don't do my job, it's a disservice to the character and the play.
What is your all-time favorite role you've performed, and why?
Well the generous thing to say is the role I am playing now. And to a certain extent that is not a facile ploy but really is the truth. Every time, every night on stage is a gift. There are so few of us who get to do this that you dare not dismiss any opportunity to work. What I have learned is to find challenge in each role I play. Maybe it's because of the very deep talent bench we have in the Washington, D.C., theatre community. I'm lucky that my birthplace is my workplace, but because of that, I don't, as a rule, play the big parts. I most often get cast where a director finds me right for a part so that they can concentrate on other parts of the play. This means I get to create and work not on my own, but with directors (Blake Robison most definitely included) who allow me to stretch and explore to do my best and wring every strand of DNA I can out of the play and the character.
I have had some great opportunities over the years. Owen Meany both here and at Round House Theatre are certainly a unified favorite. It was and is about the sense of a huge company of actors that are, as Blake so nicely said, "a group of artists working at the top of their game."
Playing Jerry Springer in
Jerry Springer: The Opera
— that was the easiest job I ever had. All my lines in the first act were on personal cue cards! And I didn't have to sing a note!
What role have you been dying to play, and why?
My first dream part was Edwin Forrest in Richard Nelson's
Two Shakespearean Actors
. There is a poster from the Lincoln Center production in the hall between rehearsal rooms here at Cincy Playhouse. It's got everything I love in a play: American history, Shakespeare, actors and the world of the theatre, and the world outside. I use the past tense because I am too old to play the part now, and the play is ridiculously unproducable: 27 actors, 1,849 costumes and dueling rehearsals of "the Scottish play!" You can only do it as a super-charged co-production among a group of theatres in one city. Or on a college campus. And you would be crazy to try. But then again, in 2016, we are crazy to be in theatre, anyway!
My present dream role is Cyrano. It's so huge, and yet a tour de force. It's Hamlet for an older guy. And he's a hell of a lot funnier! But the clock ticks. I figure I have six more years to do that one, as long as I stay healthy. It's why I try to keep in shape. I can do this as long as my brain and body hold out. So my goal is to play Lear at the age of 80, since the old saw is that you can't play him when you are the right age and that when you have the stamina, you can't play the part. In fact, in a cast I worked with earlier this year, we came up with my career summary memoir to write at the age of 85:
Carrying Cordelia
!
What has been the most interesting part of working on A Prayer for Owen Meany so far?
Coming back to a play 10 years later. Knowing some of the choices were right last time. And yet working with different actors, one can't help but take the lovely things they are doing and let their artistry make you better at yours. And even though I was in a room where I had never worked with so many artists unknown to me, having Blake as an ally and champion was always freeing. We have a saying in the Meany world: When the going gets weird, the weird turn pro! (Apologies to Hunter S. Thompson).
To learn more about the Playhouse production of
A Prayer for Owen Meany
, visit the
production detail page
.
Pictured: Naomi Jacobson and Lawrence Redmond in A Prayer for Owen Meany. Photo by Mikki Schaffner.