Celebrate King Records Month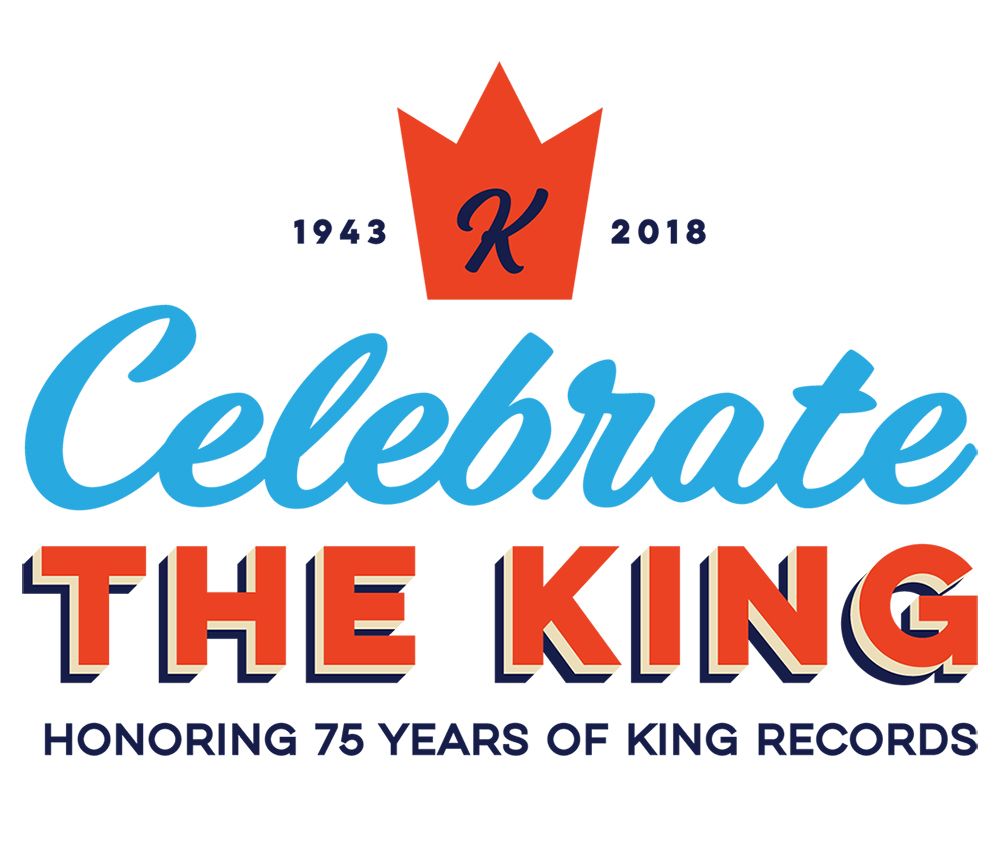 Cincinnati celebrates an important chapter of its artistic and cultural history this September with King Records Month. It's been 75 years since groundbreaking King Records owner Syd Nathan recorded the label's first songs with Grandpa Jones and Merle Travis in the Queen City, establishing the studio as an important contributor to American music. Cincinnati Playhouse in the Park has partnered with many individuals and organizations for this month-long celebration as we prepare for our world premiere production of
Cincinnati King
, a musical which traces the rise of King Records.
L to R: King artists Bootsy Collins and Otis Williams with Jack White, Mayor John Cranley, Evanston Council President Anzora Adkins and fellow King musician Philip Paul at the original Evanston building. Photo: Courtesy of Third Man Records and David Swanson
King Records Month features more than 30 local events including concerts, parties, radio shows, special performances, speaking events, artistic exhibits and more. Most events will be free and open to the public. Here's a look at just a few of the events that we recommend you check out.
---

KING RECORDS 1943 TO 1973: THIRTY YEARS THAT CHANGED AMERICAN MUSIC
Saturday, Sept. 1 to Sunday, Sept. 30 | National Underground Freedom Center at The Banks | Museum admission
Come to the National Underground Railroad Freedom Center to learn the story of King's 30 years as a record company. This exhibit consists of 30 professionally designed banner stands that provide an overview of the label's history from its merging of country and R&B music in the 1940s that foresaw the development of rock 'n' roll, through the 1950s when the company expanded into other music genres including rockabilly, soul, bluegrass, jazz and Chicago blues. The exhibit also explores the 1960s when James Brown created a new genre called funk while recording for King. The exhibit will be accompanied by music recorded at King that spans three decades. Accompanying the exhibit will be portraits of King artists produced by the design shop We Have Become Vikings.
CLEAN UP THE KING PICNIC
Saturday, Sept. 15 | 9 a.m. to 1 p.m. at 1540 Brewster Avenue in Evanston | Free
Organized by recording studio Afrochine, help give a little love to Brewster Avenue at the site of the former King Records building. The cleanup of the area will start at 9 a.m., followed by a picnic at 11 a.m. with food provided by Eli's BBQ. Please join in this effort to beautify the spot whose value Terry Stewart, former President and CEO of the Rock and Roll Hall of Fame, has said, "There was never a more important piece of real estate musically or culturally in the history of popular music."
Legendary King Records session drummer Philip Paul.
KING RECORDS AND CIVIL RIGHTS and KING STUDIOS TRAVELING SUITCASES
Sunday, Sept. 16 | Open house between 4 and 7 p.m. at the Playhouse | Free

From its early beginnings in the 1930s and through its heyday in the 1940s and '50s, King Records broke many cultural barriers. In a country divided by racial tension, King Records featured a diverse group of artists who created popular music here in Cincinnati that ultimately came to define rock 'n' roll. Join us for an interactive experience as we explore the time period in which this landmark record label was founded. We will examine how King Records' music challenged social issues likes segregation and Jim Crow-era legislation, and other historical topics related to the music industry and the country at the time. Presentations will begin on the hour and on the half-hour.

You can also celebrate the history behind Cincinnati King by viewing King Studios Traveling Suitcases. These suitcases share different aspects of the King Records legacy and will be on display in the lobby between shows on select Sundays in September. Presentations will begin on the hour and the half-hour.
KING MRC SAMPLER
Wednesday, Sept. 19 | Dinner at 5:30 p.m. and show at 6 p.m. | Music Resource Center at 3032 Woodburn Ave. in Evanston | Free
The Music Resource Center (MRC) is a multifaceted teen program that uses recording and performing arts, as well as life skills mentoring, to create a sense of empowerment and accomplishment in the urban community. MRC will be hosting their quarterly sampler, showcasing the amazing and talented musicians who will play a King Records tune for their final collaboration song.
KING CINEMA
Friday, Sept. 21 | Doors open at 7 p.m. and program starts at 7:30 p.m. | The Mini Microcinema at 1329 Main St. in Over-the-Rhine | Free, but donations are appreciated
Local musicians and filmmakers Yemi Oyediran, JP Leong and Kayla Waldron have been working on a King Records documentary and concert film for the last three years. Join them at The Mini Microcinema as they discuss the challenges of piecing together lost history, tracking down principle figures, capturing stories and collecting images of a music label that closed shop nearly 50 years ago. They will be presenting some edited footage of the in-progress project that will be screening this November.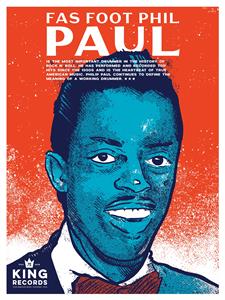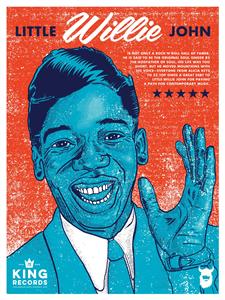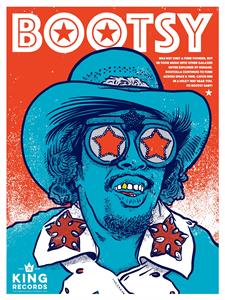 Commemorative King Records Month posters created by We Have Become Vikings.

KING SWING DANCE PARTY
Sunday, Sept. 23 | Lessons from 6 to 7 p.m. and dance party from 7 to 9 p.m. | College Hill Town Hall at 1805 Larch Ave. in College Hill | $5 admission
King recorded a number of jump blues artists in the 1940s and 1950s such as Roy Brown, Wynonie Harris, Bull Moose Jackson and Tiny Bradshaw. The up-tempo style of jump blues was popular in the 1940s and was a precursor of R&B and rock 'n' roll. Appreciation of the genre was renewed in the 1990s as part of the swing revival. Put on your dancing shoes for a special shout-out to King's jump blues cats from 7 to 8 p.m. at the Cincinnati Lindy Society's weekly swing dance that happens every Sunday in College Hill. No partner or experience required. Cincinnati Lindy Society is dedicated to the preservation of Lindy Hop / swing dancing throughout Cincinnati.  
KINGS (AND QUEENS) OF CINCINNATI MUSIC
Sunday, Sept. 30 | 1 p.m. | MOTR Pub at 1345 Main St. in Over-the-Rhine | Free
After Sunday Brunch at MOTR Pub, historian Christine Anderson, professor at Xavier University, will share the history of King Records, well-known and not-so-well-known King songs, and place them in their Cincinnati context.
For a complete list of King Records Month events, visit kingstudios.org.


---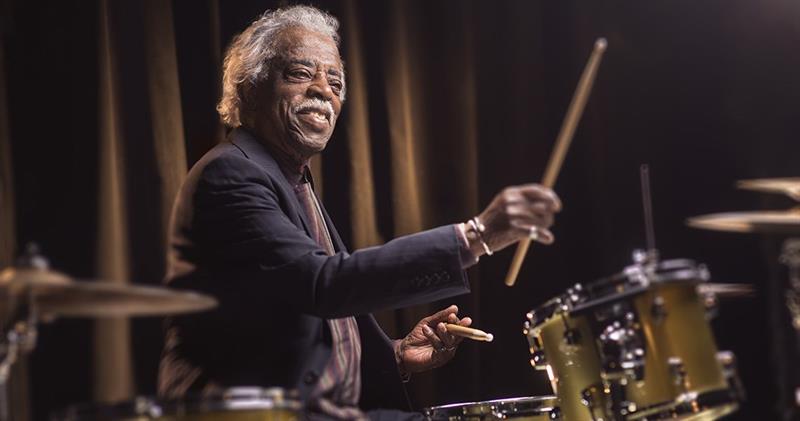 Photo by Tony Arrasmith/Arrasmith & Associates.
The Playhouse will continue to celebrate the legacy of King Records past the month of September. Visit our
events page
to learn about Playhouse Perspectives events, workshops and screenings related to King Records. To learn more about the Playhouse's world premiere musical
Cincinnati King
, which begins performances on Nov. 3, visit our
production detail page
.