Meet This Season's Associate Artists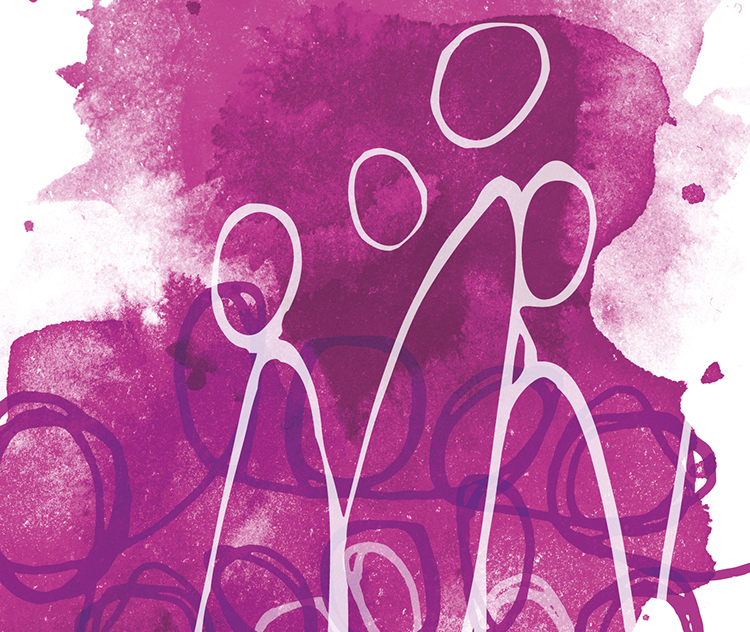 When Artistic Director Blake Robison began his tenure at the Playhouse in 2012, he created a new initiative: Appoint three, nationally acclaimed theatre artists to work closely with him on season planning, new play development and community engagement. These artists would come from different backgrounds, and they would bring diversity, experience and their own unique perspective on artistic matters.
"The program has been a success at every level," says Robison. "Our community is much richer for the contributions of these talented artists."
This year, he has appointed Nicole A. Watson and Karen Zacarías to join Wendy C. Goldberg as the 2019-20 season's Associate Artists. Each artist has worked on our stages in recent seasons. Previous Associate Artists include Timothy Douglas, KJ Sanchez, Eric Ting and Michael Evan Haney.
---
WENDY C. GOLDBERG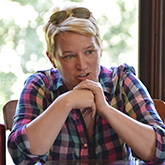 Goldberg has spent 20 years leading the foremost programs in the development, direction and the production of new works for the American theatre. As Artistic Director of the National Playwrights Conference at the Eugene O'Neill Theater Center for 15 seasons, under Goldberg's tenure, the O'Neill was awarded the 2010 Regional Tony Award.Previously for the Playhouse, she directed the world premiere production of Leveling Up in 2013, Circle Mirror Transformation in 2015, and Doubt and Durango in 2008.
Critical praise for Leveling Up:
"Laufer's startlingly contemporary script and the Playhouse production, staged by Wendy Goldberg from the O'Neill Theatre Center (where the show was developed), are believably here and now, replete with bursts of humor, anxiety and violence." — CityBeat
Critical praise for Circle Mirror Transformation:
"Circle Mirror Transformation is an interesting script because there is relatively little dialogue to work with. These characters' evolutions must be forged with few indicators to guide the way. These actors under the sure hand of director Wendy C. Goldberg do that well." — Tony Dallas Theatre Reviews
Goldberg directs this season's Broadway comedy The Lifespan of a Fact, presented by Moe & Jack Rouse and Randolph Wadsworth.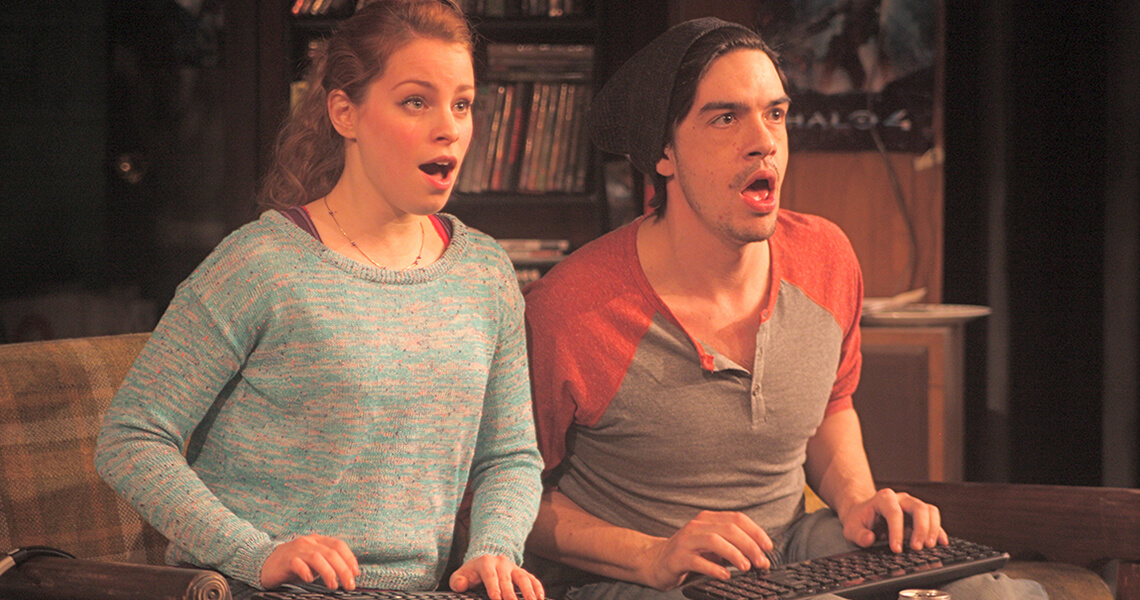 Ali Rose Dachis and Bobby Moreno in Leveling Up. Photo by Sandy Underwood.
---
NICOLE A. WATSON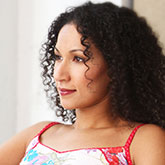 Watson is the Associate Artistic Director at Round House Theatre. For the Playhouse, Watson directed the acclaimed 2017 production of Mr. Joy and recently directed a New York City workshop of The West End by Keith Josef Adkins, which was commissioned by the Playhouse. Other credits include Sweat by Lynn Nottage (Asolo Repertory Theatre), Dominique Morisseau's Skeleton Crew (Baltimore Center Stage) and Colman Domingo's Dot (Playmakers Repertory Company). She has worked with organizations such as the Lark Play Development Center, The Playwrights Center, The Tribeca Film Institute, Oregon Shakespeare Festival, The Fire This Time Festival, New Dramatists and the Public Theater.
Critical praise for Mr. Joy:
"[Debra] Walton's performance is dazzling. With Watson's help, she delineates the characters so clearly that there is never a question as to who we are listening to, even in scenes where two character talk directly to one another." — Cincinnati Enquirer
"I can't remember another occasion where the actor (or cast) was by its audience demanded back for a second ovation. Ms. Walton was clearly (and gratefully) caught off-guard, and both ovations were well-deserved." — Tony Dallas Theatre Reviews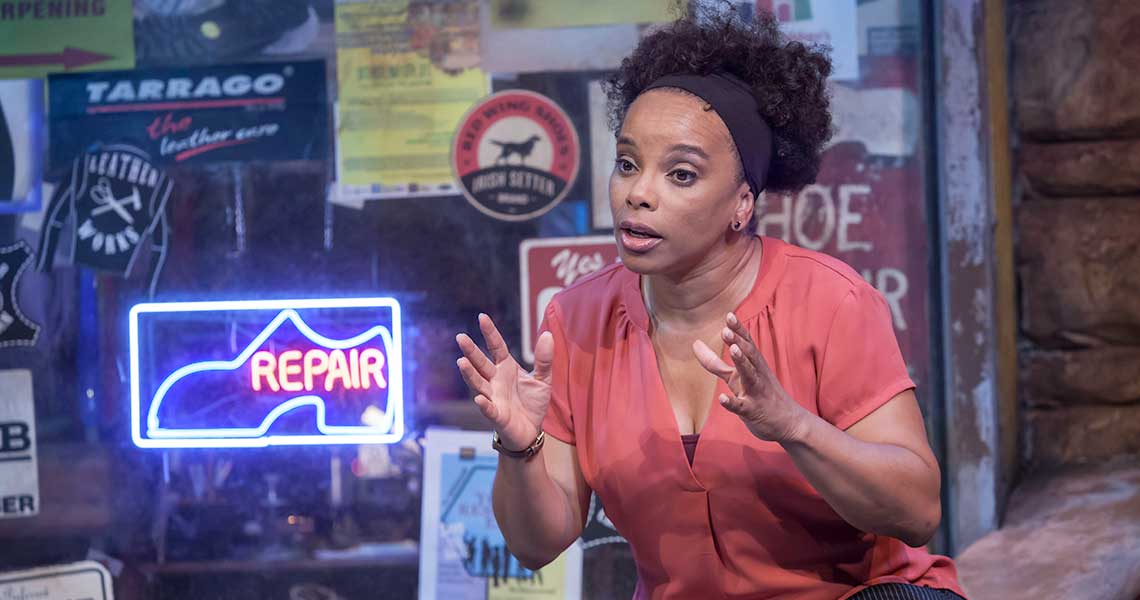 Debra Walton in Mr. Joy. Photo by Mikki Schaffner.
---
KAREN ZACARÍAS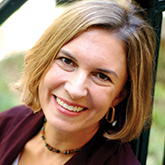 Zacarías was recently hailed by American Theatre as one of the 10 most produced playwrights in the U.S. Her play Native Gardens was commissioned by and had its world premiere at the Playhouse in 2016 and went on to become one of American Theatre's Top 10 Most Produced Plays of the 2018-19 season. The Playhouse also produced her work The Book Club Play in 2013. Zacarías will be in residence in Cincinnati this season during the production of her play Destiny of Desire. Her award-winning plays also include The Copper Children, Legacy of Light, Mariela in the Desert and The Sins of Sor Juana.
Critical praise for Native Gardens:
"Zacarías has written a witty, contemporary script, and Blake Robison, the Playhouse's artistic director, stages it in 80 quick, sharp minutes, separating scenes with amusing musical snatches that capture or distill emotions. On opening night, the audience was along for the amusing ride from the get-go, laughing and expressing occasional shock at feckless or provocative remarks." — CityBeat
Critical praise for The Book Club Play:
"The Book Club Play resembles a cleverly written TV sitcom: lots of laughs, a few profundities and plot twists and a happy resolution." — CityBeat
Zacarías wrote this season's hilarious homage to telenovelas, Destiny of Desire, presented by Leading Ladies.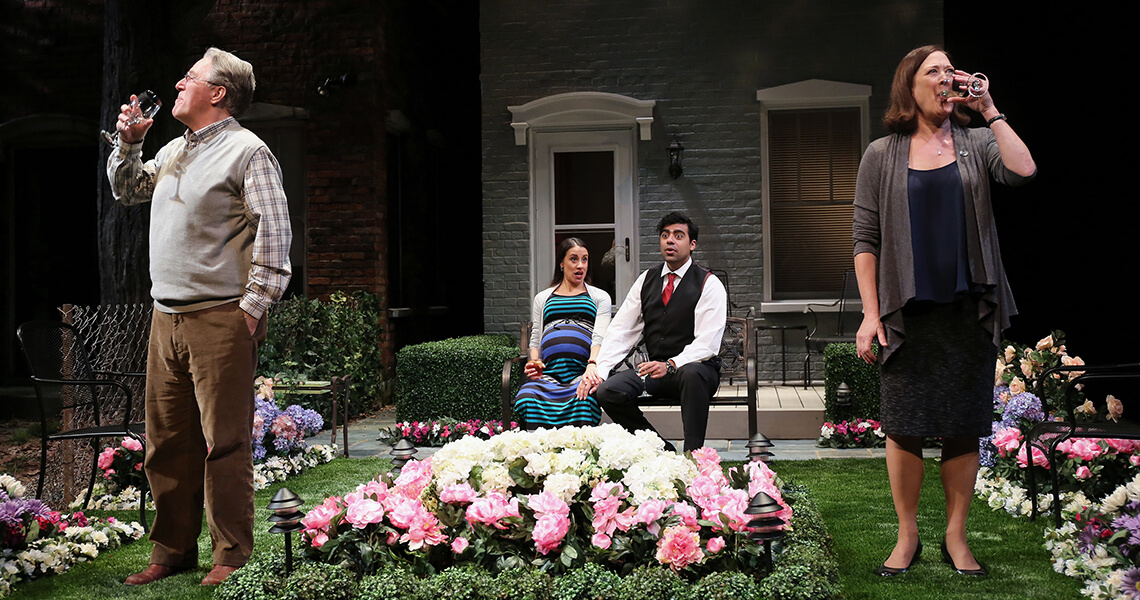 John Lescault, Sabina Zuniga Varela, Gabriel Ruiz and Karen Ziemba in Native Gardens. Photo by Mikki Schaffner.
---
To learn more about our season, visit our 2019-20 season page.