More Than Entertainment: The Playhouse's Sensory-Friendly Performance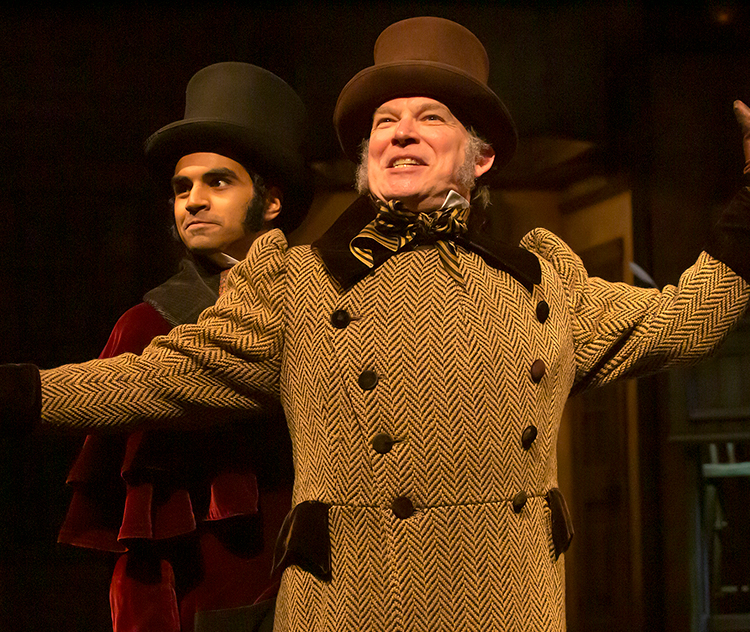 The Playhouse is committed to ensuring that all students in Greater Cincinnati have access to the arts. However, students who have sensory challenges, or are on the autism spectrum, often have trouble functioning within the constraints of a traditional performance environment. Theatrical productions in particular contain technical and physical elements that can be disorienting for those with certain sensitivities. These obstacles make it uniquely difficult for students and their families to enjoy live theatre together.

To open doors for these students and to provide better accessibility, the Playhouse hosts a special, sensory-friendly student matinee performance of A Christmas Carol each season. We held our fourth annual sensory-friendly performance on Tuesday, Dec. 3, 2019, and welcomed a total of 152 students and 36 chaperones to experience this beloved holiday classic on the Marx stage. We also opened up the performance to the public for the first time.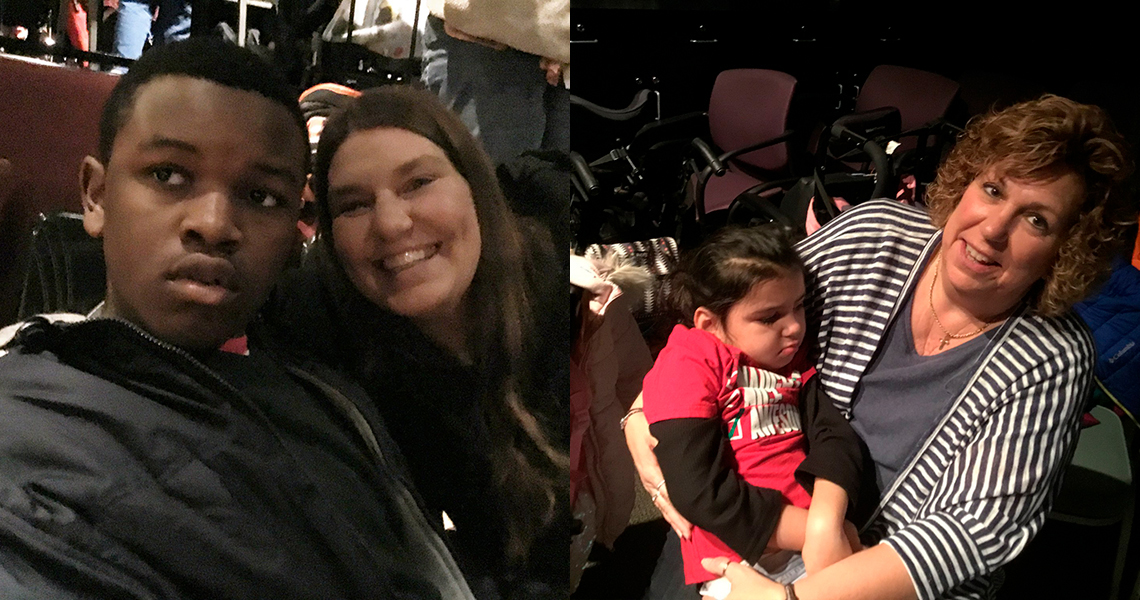 Students and chaperones from the Bobbie B. Fairfax School at the 2018 sensory-friendly student matinee of A Christmas Carol.

"Theatre is for everyone and our space is for everyone," says Director of Education and Community Engagement Daunielle Rasmussen, who has worked closely with Managing Director Buzz Ward and Artistic Director Blake Robison to provide further means of access for students. "We make it safe for you to be here emotionally, and it's the least we can do to build a bridge to these communities."

For the sensory-friendly performance of A Christmas Carol, the Playhouse removes sensory challenges and provides various accommodations to address students' needs. Technical adjustments in the production include the following:

• Keeping the theatre's house lights at 30 percent (as opposed to completely off) throughout the show
• Removing some theatrical elements onstage like fog, haze and certain kinds of lighting
• Lowering the sound on more intense production sequences
• Replacing certain props or costume pieces with items that are less intense (like substituting character Jacob Marley's metal chains with plastic chains so that they make less noise)
• Placing a staff member close to the stage so that they can provide visual warnings when a bright light or loud moment is approaching in the show.
Additionally, our staff makes the following accommodations offstage:
• Allowing patrons to bring food and drinks inside the theatre to suit specific dietary needs
• Providing small, handheld "fidget" items that are intended to relieve tension and anxiety associated with sensory triggers
• Providing sunglasses and noise-reducing headphones to prevent over-stimulation
• Placing additional signage around the building that provides image-based directions of exits/entrances, pathways and restrooms
• Designating areas of the lobby and plaza as quiet rooms and rest areas for students who need to take a break from the performance
• Keeping the upper level of the theatre empty so that students and chaperones have the flexibility to move there if they require more physical space for themselves during the performance.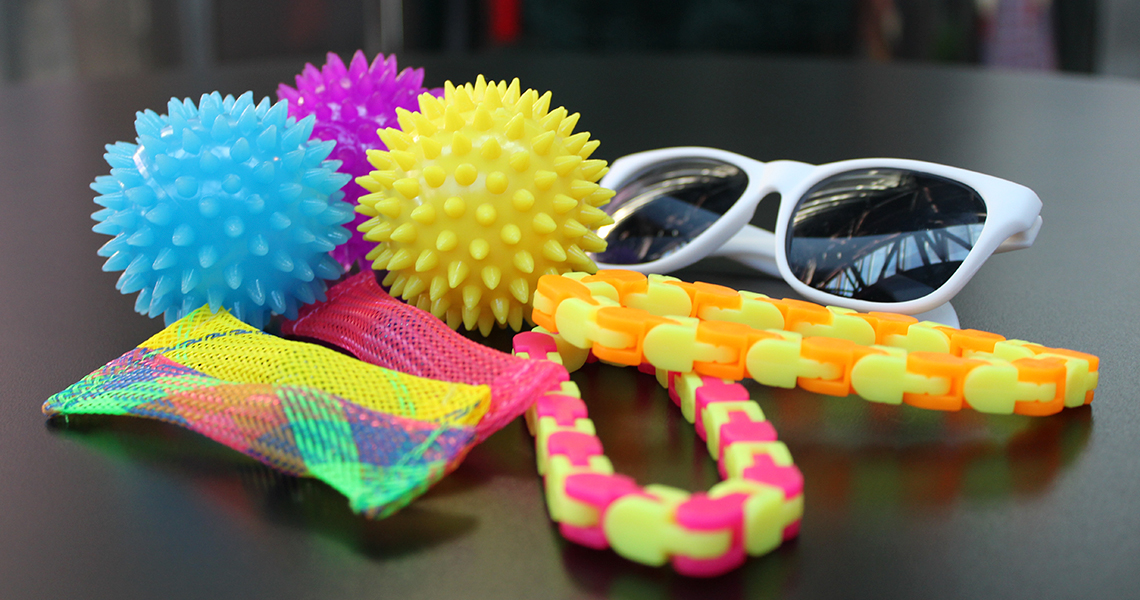 A Christmas Carol stage manager Andrea L. Shell, who is in her 20th season at the Playhouse, says initial preparation for the sensory-friendly performance began four years ago when she met with the education staff and discussed how they could incorporate adjustments. Now in their fourth year of the sensory-friendly performance, the production crew needs only to remind themselves of the adjustments and make sure that the cast members (both new and returning) understand how the performance may be slightly different.

"When we initially present the opportunity of doing this show to the cast and crew, we present it as that — an opportunity," says Shell, who adds that this performance has become her favorite of the season. "This is something really special of which we get to be a part. And we want to give our patrons at this performance a show that's as close to the standard version as possible."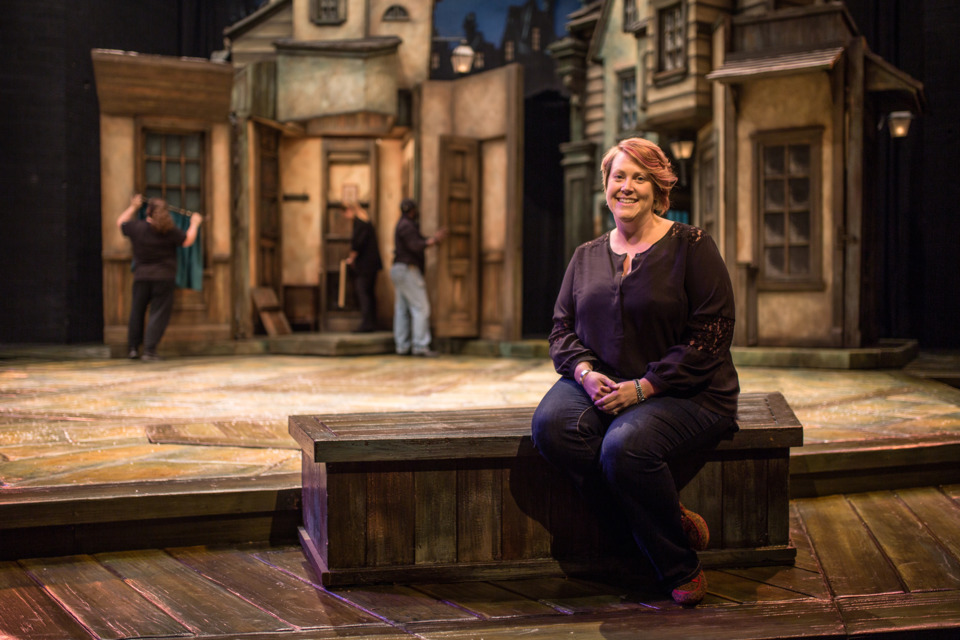 Photo of Andrea L. Shell on the set of A Christmas Carol by Hailey Bollinger, as seen in CityBeat.

Their initial conversation also included the desire to make the production accessible without skewing the integrity of the story.

"Our goal is to keep the art as close to what it is for our usual performance as we can," says Rasmussen. "I believe — as do Blake and Buzz — that these students have the right to experience art at the highest level. But if there are a few things that inhibit their ability to experience the show because it grates against their sensory experience, we can adjust that."

Shell and her team are equally passionate about this initiative.

"The honesty and joy with which this audience responds is incredibly special and pure," says Shell. "We are sharing an important story of hope and compassion and shared humanity, and I'm very thankful that this performance has afforded us the opportunity to share it with new friends and hopefully new theatre lovers."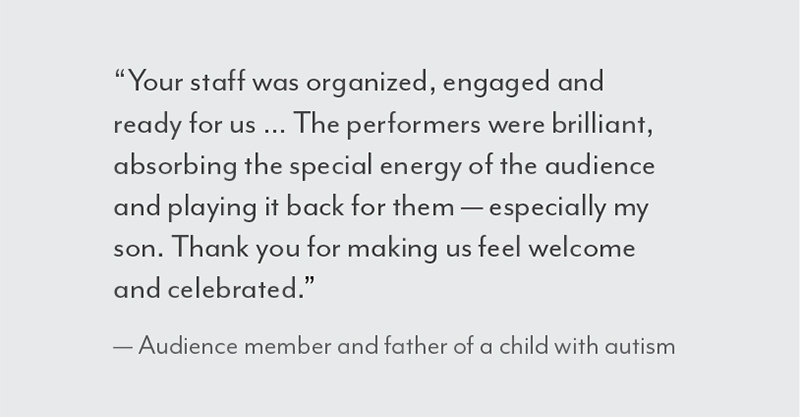 Ensuring that theatrical productions are more inclusive for individuals who have sensory needs reflects a growing shift in theatre at large. The Theatre Development Fund— a non-profit organization based in New York City that provides resources, education and programming for theatres across the country — has been facilitating sensory-friendly Broadway shows since 2011 and provides instructional resources for theatres to become more accessible. SENSE Theatre Research Program, located at Vanderbilt University, is an intervention research program that works directly with students ages 10 to 16 who are on the autism spectrum. By using theatrical and performance techniques, they hope to improve the social and emotional functioning of the children they work with in the program.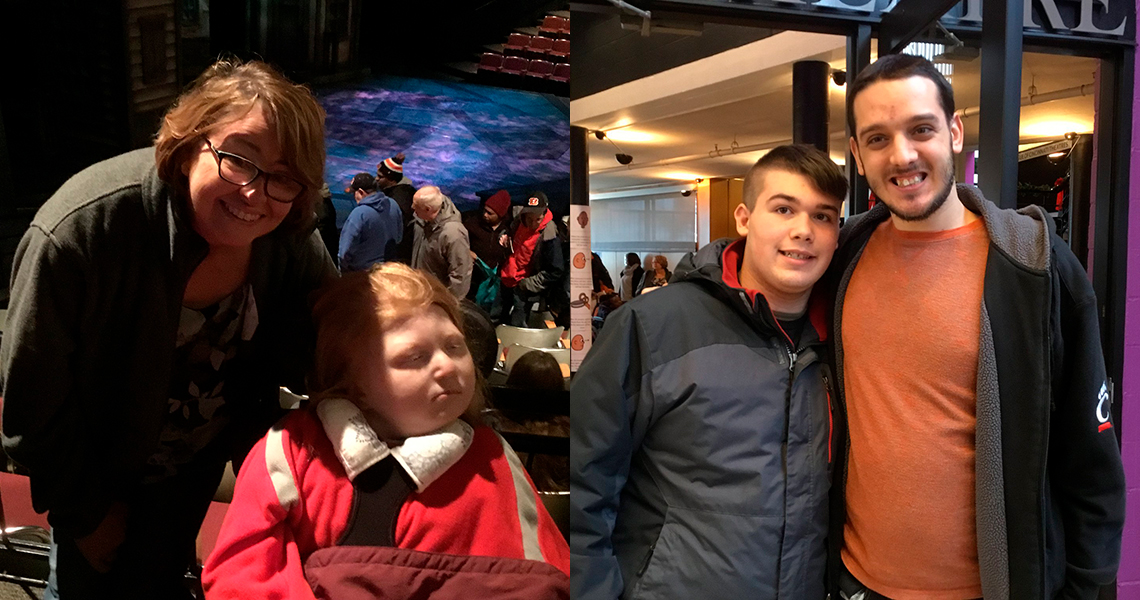 Students and chaperones from the Bobbie B. Fairfax School at the 2018 sensory-friendly student matinee of A Christmas Carol.

Locally, the Playhouse has worked closely with Ensemble Theatre Cincinnati, Children's Theatre of Cincinnati, Cincinnati Ballet and Cincinnati Art Museum in sharing resources. Ensemble Theatre Cincinnati in particular has provided consultation to the Playhouse in facilitating accessibility; former Director of Education Ben Raanan provided in-depth, hands-on training for Playhouse staff and played a key role in the implementation of best practices and procedures. Ensemble Theatre has become a leading arts expert in teaching the Hunter Heartbeat Methodology — an educational technique that uses Shakespeare's use of language to express emotion through sensory games and activities for children on the autism spectrum.

The Playhouse receives special funding from The Daniel and Susan Pfau Foundation; their generosity underwrites the theatre's sensory-friendly performance and ensures that we can carry out important inclusion initiatives past the holiday season. Funds also assist in expanding accessibility for summer camp programs, allowing the Playhouse to hire specially trained counselors to work with children who have cognitive challenges and to hire trainers who will teach the education staff how to work with children who have unique needs.

"It's easy to say that theatre is just entertainment. But really, it's so much more than that," says Rasmussen. "We are the mirror that reflects society. So, if we start to say, 'you're welcome here' to the best of our ability, that sets a precedent."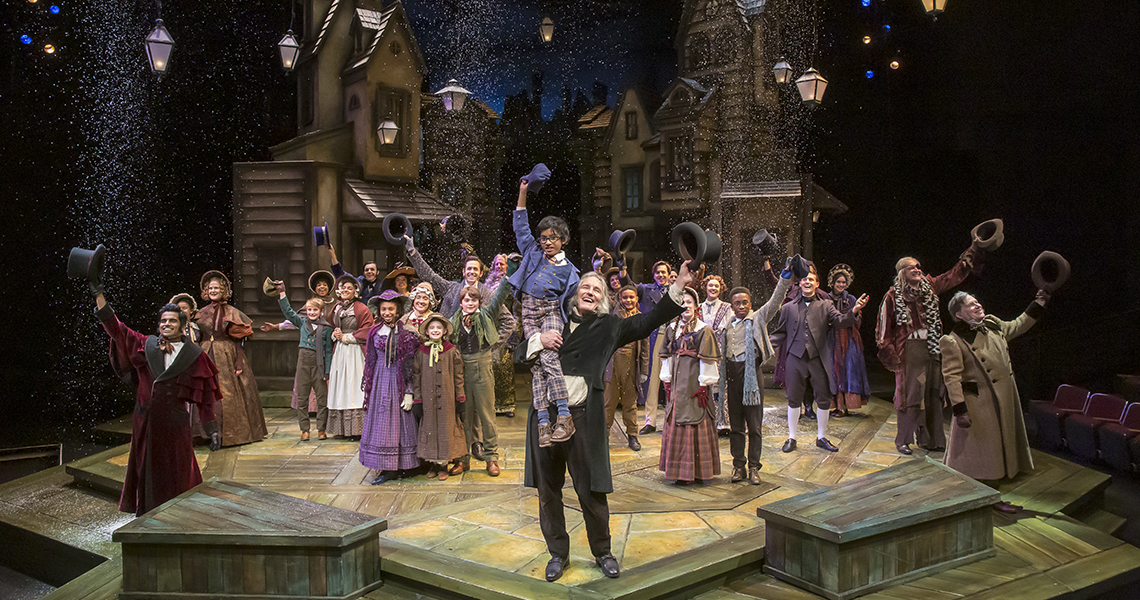 The cast of A Christmas Carol. Photo by Mikki Schaffner.
---
For more information on the Playhouse's accessibility and inclusion initiatives, visit our Accessibility page, and for information on how you can support these efforts, visit our Donate page.
Photo at top: Taha Mandviwala and Nick Rose in A Christmas Carol. Photo by Mikki Scaffner.