An Interview with OWEN MEANY Director Blake Robison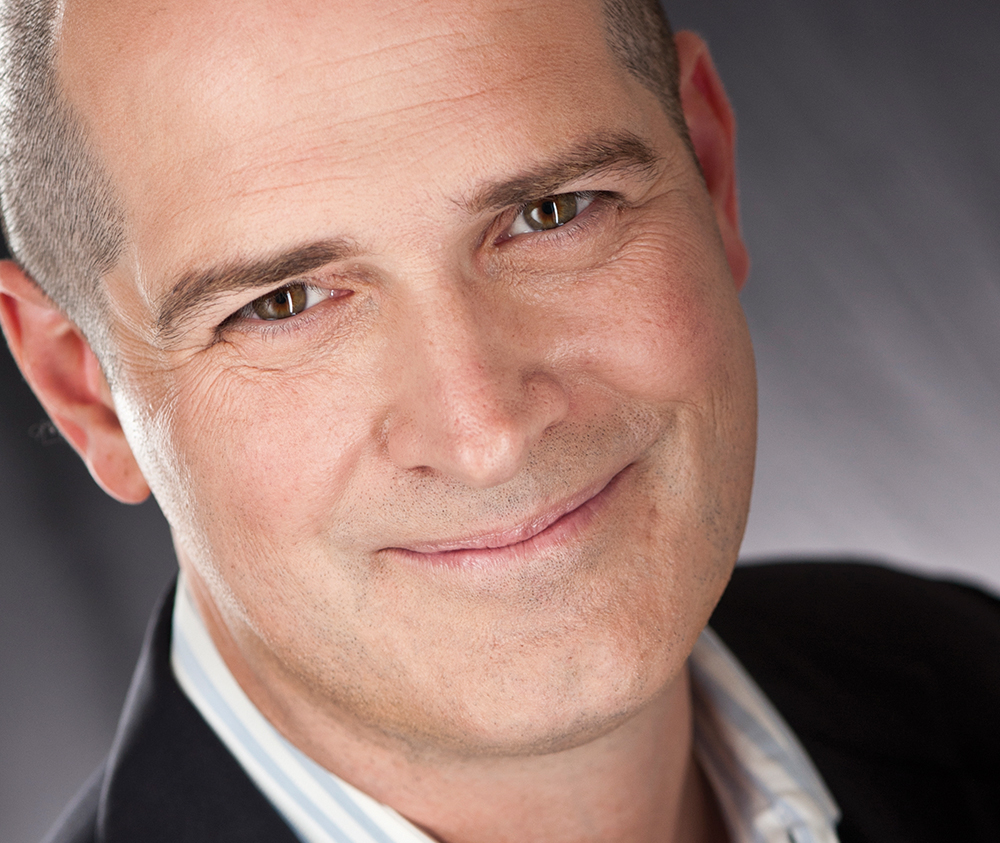 Learn what drew Artistic Director Blake Robison to direct
A Prayer for Owen Meany
, and find out what he enjoys most about returning to John Irving's classic story for a brand new production.
What and when was your first exposure to John Irving and A Prayer for Owen Meany?
Like many people, I first experienced John Irving through the novel and film version of
The World According to Garp
. As a teenager, I watched him read several chapters of
The Cider House Rules
to a shocked audience in a college chapel. But it was
Owen Meany
that turned me — and millions of others — into a true Irving fan. I remember when the novel came out. It was one of those books that everyone had sticking out of a backpack, took to the beach or read on the subway in New York. Growing up in Vermont, I felt a special kinship with Irving's world and the oddball characters that populate his New England townships. But
Owen Meany
transcends all of that. It taps into our collective doubt, our search for purpose and faith, our estrangement from the society around us and the profound value of friendship.
The book, at 600-plus pages, had to be condensed in Simon Bent's stage adaptation, and some of the characters didn't make the cut. In what ways do you think Bent's play distills Irving's work?
Any adaptation — stage or film — has to make those choices. What I love about Simon's work is that his choices are not simply reductive. He condenses the story, but he does it smartly and, in doing so, he gives it a certain focus. Fans of the book will note favorite things that are missing: Hester, the armadillo, the story of John's finger. But if you look beyond the omissions, a pattern begins to emerge. This adaptation hones in on John and Owen's faith journey. Every character, event and story detail that is included supports that dramatic through-line. Irving's work is often referred to as "epic" or "sprawling" and there's no doubt that the play is ambitious. It retains most of the quirky characters and outrageous situations that make up Irving's world. And yet, the play streamlines our attention in helpful ways. It's about John's doubt, Owen's faith and the trajectory of their relationship. Simon Bent makes sure that we never forget that.
You staged a production of Owen Meany for Round House Theatre when you were the producing artistic director there. What did you learn about bringing such a big story from page to stage?
I think the challenge of any literary adaptation is to tell the story in a way that respects the source material, satisfies fans of the novel but also stands on its own for people experiencing it for the first time. You don't need to know the book to enjoy this production. If you do, there are little details that will pop out at you — that's a bonus. But the story carries the day all on its own. My job is to make the story clear and to tell it in a way that is uniquely theatrical.
What new insights and experiences do you bring to the Playhouse production, 10 years after the Round House version?
It's always a treat to return to a play for a second (or third) time. I have fond memories of my previous production. I hope to retain its creative spirit but make new discoveries along the way. A lot changes in 10 years. My relationships have matured. My kids are older. I find myself questioning things more and more — like John Wheelwright — but I also have a better idea of my purpose in the world — like Owen Meany. Returning to a play is similar to re-reading a book or seeing a favorite movie many years later. You see new things in it, because you've grown and changed.
Can you share with us some of the storytelling and staging effects for this production?
I think of the play as having several time stamps — you know, those little dates at the bottom of your digital photos? — that need to be balanced for the audience. We go back and forth between the story of John and Owen growing up together and John's conversation with the audience, which occurs many years later, looking back on those events. There's a third time stamp that is uniquely theatrical. It's the manifestation of Owen's mind. Owen has visions. He sees his name on a gravestone. The angel of death appears to him. He sees little pieces of his future and God's ultimate purpose for him. He imagines that he's Lenny Bruce. Sometimes he flies.
On stage, we see those things too. And so we get a glimpse of
The World According to Owen
. The staging must be fluid in order to allow these time stamps to overlap and segue from one scene to the next. There's something almost surreal about the overt theatricality of the play. So we've created a somewhat surreal environment — inspired by those big white clouds you see in Magritte paintings — where all of this unfolds. We are everywhere and nowhere. People, props and story elements appear and fade away as necessary. In the end, it creates a magical environment that supports and reflects the nature of the story.
Owen Meany
, published in 1989, is set in 1950s and 1960s America. What makes it relevant for audiences today?
The story begins in the '50s and takes you into the Vietnam era — a time of turmoil and doubt. John Wheelwright tells us the story from his perspective as an ex-pat living in Canada in the 1980s — estranged from his country and himself during the Reagan years. We experience the story from our own vantage point in 2016. The polarization of our society in terms of politics, race and class is severe. Our civil discourse has become, at times, almost unbearable. There's something about Owen's certainty of purpose and his profound faith that resonate even more amid all of the noise. He's suspicious of institutions and skeptical of authority. And yet, Owen is sensitive and generous. He has a big heart, and he makes an extraordinary sacrifice for the greater good. Owen is what America wants to be, but so rarely achieves. I'd say that now, more than ever, we need
Owen Meany
.
To learn more about the Playhouse production of A Prayer for Owen Meany, visit the production detail page.