5 Questions With Stephanie Gomérez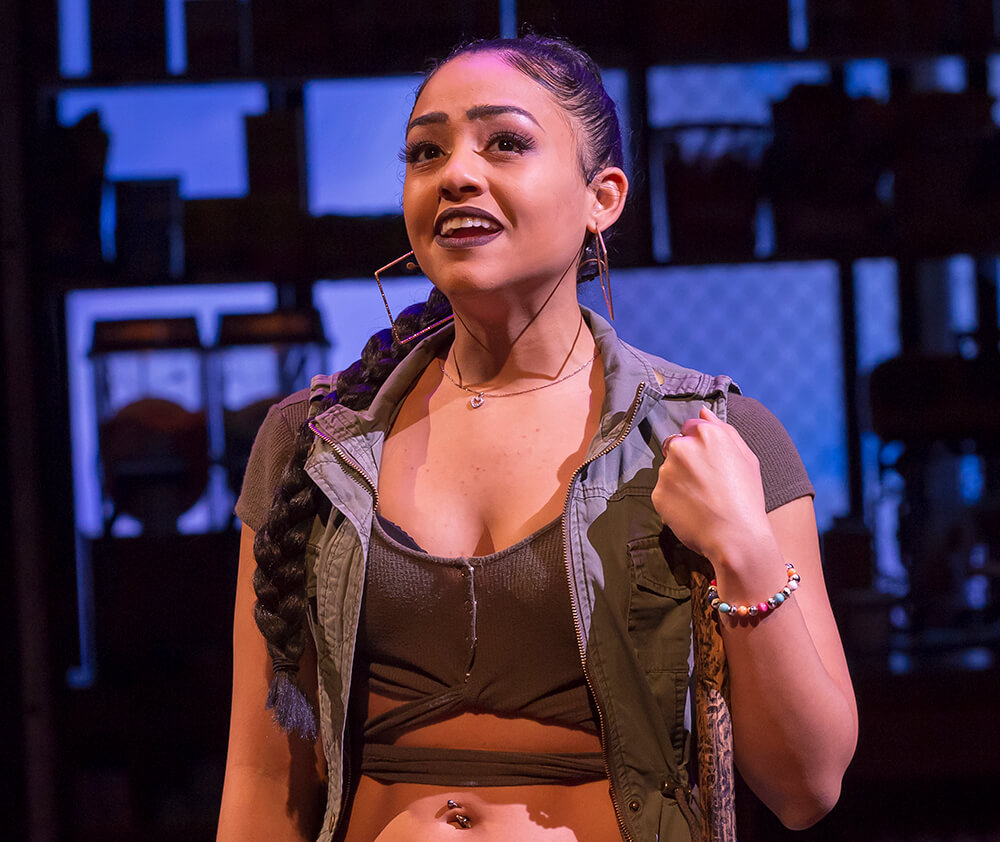 Stephanie plays Vanessa in
In the Heights
.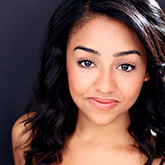 Stephanie is thrilled to be continuing her dream role of Vanessa here at Cincinnati Playhouse in the Park! Since graduating from Binghamton University, Stephanie has performed in the original, off-Broadway musical
Green Card
and originated the role of Posey in a new musical,
The Human Incubator
. She has also worked on music videos and shows such as
Power, Younger, Orange is the New Black
and more. She wants to thank the cast, crew and production team for this amazing experience, as well as her family and friends for their undying support! A final thanks to her idol Lin-Manuel Miranda for creating the show that showed her that theatre is for everyone. Theatre is life and life is colorful!
---
How long have you been acting, and where did you receive your training?
My first time acting in front of an audience was when I was in the seventh grade and I played Taylor McKessie in the stage version of
High School Musical
. I received my technical acting training from Binghamton University, but I have been dancing since I was little, and I am constantly learning as a performer with each show that I do.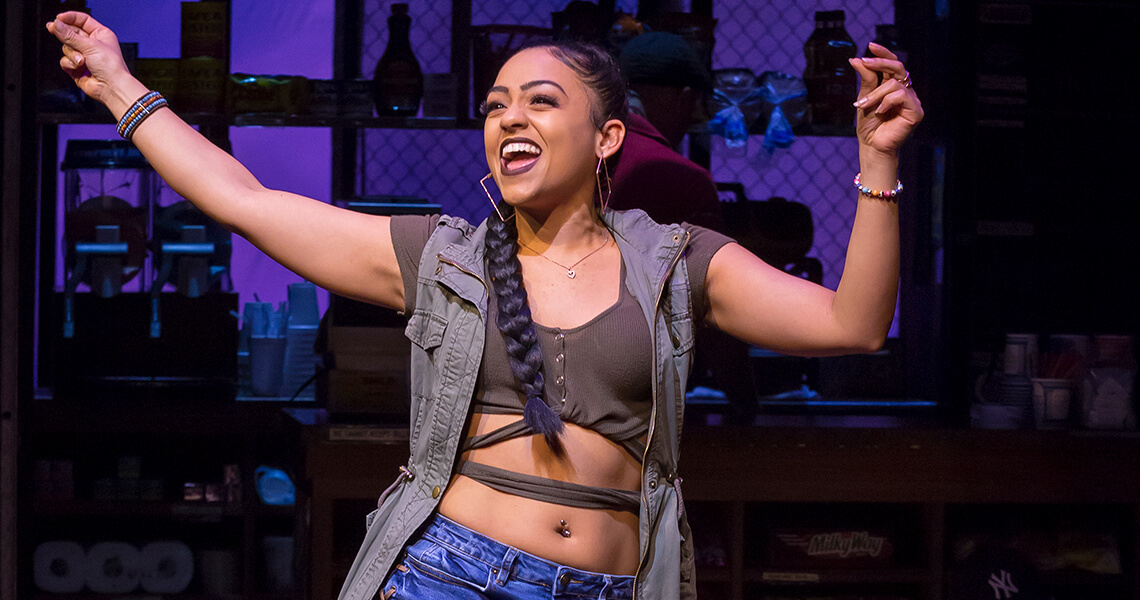 Stephanie Gomérez in In the Heights. Photo by Mikki Schaffner.
When did you know you wanted to be an actor, and what's your favorite part of the job?
I always loved performing in my dance recitals and thought it would be cool to be a superstar when I was young, but it wasn't until I performed in my first musical that I realized I loved acting.
I love everything about my job, but if I had to pick my favorite part, I would have to say it's being able to explore all parts of myself, mentally, physically, emotionally in a safe and accepting environment. This is something that most people never get to do or don't let themselves experience, and it is honestly something amazing and I feel blessed to be given the chance to do it so often.
What is your all-time favorite role you've performed and why?
Being able to play Vanessa has been a dream of mine since I watched this show on Broadway, so it is absolutely in my top favorite roles. Vanessa has given me the opportunity to discover strength and vulnerability in such an honest and fun way. There's never a dull moment being her and even after almost six months of doing this show, I am never bored.
What role have you been dying to play and why?
I have an ongoing list of roles I'd love to play (like any of the sisters in
Hamilton
). The newest addition to my list is actually Olivia in
Miss You Like Hell
. It's a newer musical with the same writer as In the Heights, Quiara Alegría Hudes, and music by Erin McKeown. I was immediately drawn to this character because the story of her and her mother is one that is very real especially in today's political climate. There is nothing held back, and just like In the Heights, it uses laughter, music and real-life situations to send a message and hopefully change certain ways of thinking, feeling and behaving.
What has been the most interesting part of working on In the Heights so far?
The most interesting part of working on this specific production is seeing how audiences have accepted and reacted to the show and its message in each city we've gone to. It is never the same, and some places need it and want it more and in very different ways. I'm very proud of myself and this entire cast and crew for working so hard on telling this story because it needs to be seen. Even though we can't show the whole world what we've done, we've definitely done our part in showing Milwaukee, Seattle and Cincinnati our message.
To learn more about the Playhouse's production of
In the Heights
, visit our
production detail page
.